Delivery Area Information
Delivery Area Information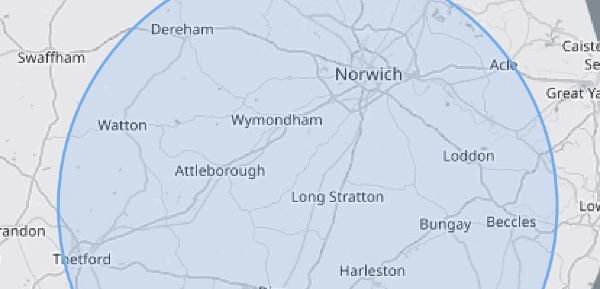 Delivery Area

We are based in Aslacton near Long Stratton in Norfolk. We cover various locations in Norfolk and Suffolk including Norwich, Thetford, Watton, Wymondham, Diss, Long Stratton , Beccles, Bungay and Harleston and all locations in between .
We are currently only offering our smaller stay at home packages up to 25 mile radius of Aslacton. Once lockdown restrictions have eased, we hope to be able to extend our delivery area and introduce our new party packages. So watch this space!

Delivery fee

We are currently providing free delivery within 5 miles of Aslacton. All other delivery charges are calculated based on the number of miles from our location.
To calculate the delivery charge to your location/venue location, please type the postcode into our postcode checker. The system will automatically provide you with the delivery charge for your location. If your postcode is outside of our area, you will be prompted to contact us.
If you are just outside of our area, it may still be possible for us to deliver to you, so if you are unsure, please do get in touch and we will let you know if we can help.